Our Team of Logistics Pros Offer Shippers Valuable Insights
U.S. Shipping Volumes
The leaves are falling and so may be your profits this peak season. It is a wild and wooly freight market this year and the supply chain has dealt shippers a tough hand. We are fighting a pandemic that has far-reaching economic and personal ramifications. Shipping volumes are 50 percent higher than either of the last two years. High rates and lack of capacity keep gnawing away at profits, just like the virus keeps rearing its ugly head around the country. Relying on historical trends has become pointless with a market that is as unpredictable as this year's presidential race (or as President Trump's next tweet). 2018 dealt us a bull market, 2019 was flat, and well, we all know the story this year.
Driver Shortage
Part of this year's topsy-turvy market stems from capacity issues relating to a snowballing driver shortage. There are two reasons for this. It is partially due to the pandemic. Some drivers, after receiving support from the government through PPP payments and stimulus checks decided that they weren't coming back, according to an August 3, 2020 article in Inbound Logistics magazine.
The introduction of the Drug and Alcohol Clearing House also reduced the number of drivers—30,000 to be precise. Even before the Clearing House went into effect, the industry was severely short on drivers. Add on the COVID-19 restrictions for testing at MVAs and DMVs for new drivers to get licensed and the replenishment just isn't happening fast enough.
Here is a shocking statistic. Freightwaves reports that there are 100,000 fewer drivers in the first seven months of 2020 compared to the first seven months in 2019. That is a significant and somewhat frightening deficit.
Natural Disasters
Higher rates and tighter capacity are not completely the fault of the driver shortage. According to Wikipedia, "The 2020 Atlantic hurricane season … has featured tropical cyclone formations at an unprecedented rate. So far, it has featured a total of 25 tropical or subtropical cyclones, 24 named storms, 8 hurricanes, and 2 major hurricanes." Flooding and wind devastation from these weather events mean difficult, if not impossible, travel conditions. Relief efforts monopolize truck capacity for clean water, food and medical supplies. Shortly after, trucks are needed for rebuilding materials—all of which take capacity out of the market while putting a strain on normal volumes.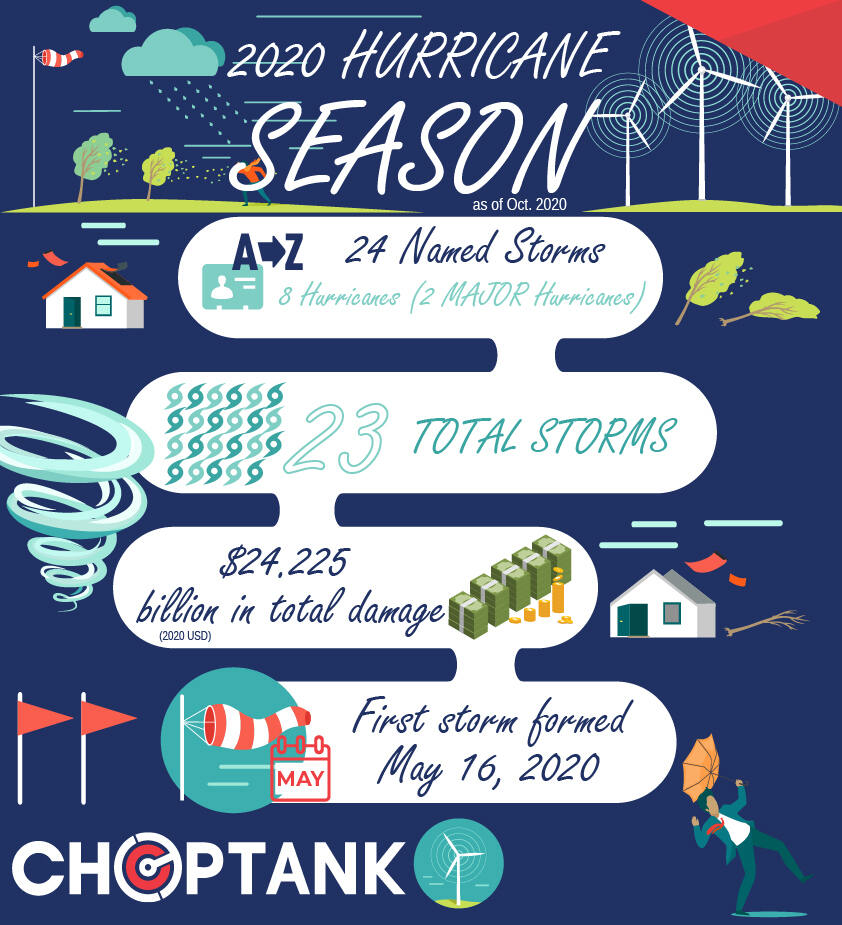 And then there are the out-of-control fires. This year's unprecedented number of burning fields and forests have also affected the industry. According to a CBS news story from October 4, 2020, California just set a grim record of over four million acres of burned land. That is equivalent to the state of Connecticut. Not only do the fires create hazardous driving and breathing conditions for carriers passing through, many businesses and warehouse facilities are forced to close because of their proximity to the fires. Drivers do not want to go into those areas, creating an even tighter capacity problem.
Advice from the Transportation & Shipping Pros
So, the question becomes how can shippers plan around rising costs and diminished capacity in such a difficult freight market?
Since Choptank Transport has been in the logistics business for decades, we thought we would ask a few of our professional sales team for advice.
Keith
It is extremely helpful if a shipper can provide as much information as possible about the lanes they are running regularly. The more time we have to reach out to our core carriers and secure capacity, the better chance we have to negotiate the best rates, especially in a tight freight market like today. Our goal is always to be as competitive as possible. The best way to do that is lead time, lead time, lead time.
Rob
One of the ways I can save my shippers money is if they can give me flexible shipping dates. I ask them to avoid

shipping on Fridays (if they can) and try not to tender day-of freight. Longer lead times mean decreased shipping costs. It is good to keep an open mind about using other modes of service to save money too. Shipping intermodal or breaking up a truckload shipment into several LTL loads can sometimes be less expensive. Be aware of the options. If you are not sure, ask.
Jennifer
Things always go smoother when there is a plan of action. Give specifics, dates, times, and descriptions. This allows everyone to be prepared for every single shipment. Work together on issues and prepare for them before they happen. I suggest to all my customers that they use Orbit TI, Choptank's customer portal. It gives them instant information on everything they need to know about their shipments, from pickup, in-transit location, and delivery. All shippers can benefit by signing up to use it.
Jerry
Providing all the vital load details at least 72 hours before a load ships is the best way to save on rates and to be sure you have a truck when you need it. Also, make it a habit to avoid shipping high priority loads on the weekend. That will save you tons!


Scott
My words of wisdom to shippers this busy freight season would be to book their freight with reliable carriers and brokers even if the rate is higher than quotes from other carriers. In a tight capacity market, it is wiser to spend a little extra on freight costs rather than letting your customers and vendors down during the holiday season. Try to get your loads to ship on a Tuesday or Wednesday if possible, to meet required delivery dates rather than Monday or Friday as capacity seems to be better on those days.


Steve
Shippers that plan and budget appropriately understand that peak season means higher pricing and tighter capacity. A good logistics plan can lower a shipper's risk by paying market prices when needed instead of trying to save on costs in the short term. Some shippers opt for cheap rates and end up receiving bad service as a result, with trucks that fall off just hours before a load is scheduled for pick up. That not only costs the shipper money to find a last-minute replacement, it costs them the trust of their customer too.


Jeremy
Customers that can give us a range of days to get loads shipped and to find capacity are the winners. If they let us know ahead of time, "Hey these 3 loads are good to go, we need them by next Friday," that gives us some negotiating power. Also, if customers would shrink their pool of brokers it would help with bringing down costs. When shippers want to move a last-minute load and they send it out to 10-15 brokers, we are all fighting for the same trucks. All that does is drive up their cost because whoever can secure the truck first at the highest rate, instead of the lowest, will win.
Logistics will never be (at least anytime soon) a one-size fits all enterprise. Every shipment is different, requiring varying equipment, handling and delivery times. Like a hand of cards, some peak seasons you will be dealt a winning hand and make welcomed profits, while other years will seem like you just can't catch a break. What you CAN control are the measures you take to keep your costs down with planning and due diligence. Seeking the advice from those who intimately know the market is always one of the wisest strategies.